Couple months ago someone from Sleeklens contact me to discover their new product of Adobe lightroom Preset which is focusing on wedding photography niches. As I know that post production, especially for wedding photo shoot, will take a lot of times cause here we doing post production for hundreds of beautiful pictures. For regular wedding which is take over than 15 hours, I used to get over than 1,500 files that I need to choose only the best 200-300 from them, it takes time and determination for sure but really fun to do more and more. I'm so honor to be a photographer that have a privilege to test this awesome Adobe Lightroom Preset that really help me to speedup my workflow in post production. When I write this post I just couple of days coming back from my wedding photo shoot for the sweetest couple on earth named Marcia and Kaisar in Grand Hyatt Jakarta and I'm in full throttle to doing the post production using this Sleeklens's preset. Before I start to review this preset I'm gonna tell you the gears that I use in this photo shoot, I bring 2 camera system Nikon and Canon which is give me tons of beautiful pictures dedicate to my couple.
When you browse all the tools that I mentioned above you can know that all of them are really cheap and you can still use them to provide amazing pictures to the couple. Simply buy it through Amazon and just waiting on your home sweet home to get them all in your camera bag. Let me give you some example of before and after pictures below…
But before that let me tell you again about Adobe Lightroom Preset that you can consider to post pro your RAW or JPEG files from your assignment and speed up your job for getting amazing result.

These 2 pictures above I retouch with Adobe Lightoom Preset by Sleeklens called 'Forever Thine Wedding Workflow', totally amazing, so fast, and highly recommend tools that photographer should have on their computer. Actually sleeklens also have some FREE preset that you can use too and try to figure out and test it on your post production working flow.
>> Buy Forever Thine Wedding Workflow for USD39 <<
or get another option of Lightroom Preset below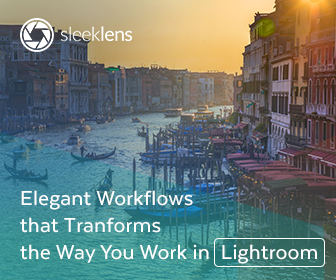 ---